People are at the heart of everything we do at Pernod Ricard and the foundation of our collective spirit as Créateurs de Convivialité.
We are committed to creating a safe, fair, and inclusive environment where sharing warmth, care, and respect are the norm for engaging and empowering people everywhere, within our company and throughout its value chain, from grain to glass.
What we are doing
At Pernod Ricard, we strongly believe in blending performance with conviviality. We apply this mindset to everything we do within our company and beyond. Our last employee survey I Say in 2022 showed that our employees remain highly engaged with a score of 76 (+2 points vs. Food&Bev benchmark) and would recommend their affiliate as a great place to work (score 76, +3 vs. Food&Bev benchmark).
We operate in more than 70 countries globally and know it is crucial for our company to mirror the broad spectrum of our consumer base. We've leveraged our Better Balance programme to build a more gender balanced workforce and to close the gender pay gap. We are now strengthening our drive for a more diverse and inclusive culture with the launch of a new Global D&I Framework. It allows us to share a common ambition and global objectives across the Group, while empowering our teams to address local specificities and business needs. With detailed objectives and KPIs, this framework provides direction in line with our 4 global priorities - equitable talent processes, convivial culture, innovation & growth and enhanced reputation - supporting improved business performance. 
In order to ensure talent development and management processes are fair, objective, consistent and equitable, we believe in firmly embedding D&I in the annual global strategic talent review process and succession planning. For us, fostering a diverse and inclusive environment is not only our company's responsibility and a priority for our leaders, we consider it to be a key enabler to growing a diverse global talent pipeline. 
As part of creating the best work environment for our employees, we've rolled out an updated Group Health and Safety policy, 'Taking care of each other', based on the key priorities of culture, leadership and performance.
Outside our organisation, we are committed to sharing our knowledge and to working with our partners to create shared values in our supply chain, ensuring our activities are safe, respectful and responsible. We have also launched a free 'Bar World of Tomorrow' training course in partnership with the Trash collective and the Sustainable Restaurant Association to help develop more sustainable bartending practices.
Our commitments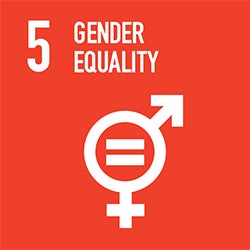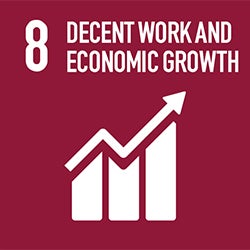 Pernod Ricard views diversity as a source of prosperity and strives to foster a diverse and inclusive culture where everyone is valued for who they truly are, and drive collective performance through their combined experiences, perspectives, and uniqueness. As a consumer-centric company, we believe that our employees must reflect the world in which we operate and the diversity of our consumer base. 

As such, Pernod Ricard is committed to a strong Diversity & Inclusion (D&I) agenda, and to creating an environment within and beyond the company where people feel valued, heard, and safe. 

Action

Ensure gender pay equity across the business by 2022.

Action

Achieve a gender balanced Top Management by 2030.

Develop our employees to maintain, adapt and improve their employability for the future, giving them security in relation to an evolving marketplace.

Action

Offer all employees, at least one future-fit training every three years, by 2030, to develop employability throughout employees' working lives.

Strive to eliminate occupational accidents, hazards, and diseases for all our employees and contractors, and to be the 'best in class' in the Wines and Spirits industry.

Action

Become "best in class" in the Wines & Spirits industry for Health & Safety: moving towards zero accidents, by 2025. 

Shape a strategic approach to human rights based on identified salient risks and opportunities across our value chain.

Action

Align with United Nations Guiding Principles (UNGPs) on Human rights, including Human Rights Due Diligence across all operations, by 2025.

Audit our direct suppliers to address their social and environmental risks.

Action

Support all medium and high-risk suppliers through a mitigation plan, by 2025.
We are proud signatories of 

A set of Principles offering guidance to business on how to advance gender equality and women's empowerment in the workplace, marketplace and community, and were established by UN Women and UN Global Compact.