People are at the heart of everything we do at Pernod Ricard and the foundation of our collective spirit as Créateurs de Convivialité.
We promote diversity and inclusion throughout our business and supply chain. From farmers to bartenders we nurture long-standing and valuable relationships from grain to glass.
What we are doing
At Pernod Ricard, we strongly believe in blending performance with conviviality. We apply this mindset to everything we do within our company and beyond. Our last employee survey I Say showed that 94% of our employees were proud to be associated with Pernod Ricard and 88% of our employees said they felt engaged or highly engaged.
We operate in more than 70 countries globally and know it is crucial for our company to mirror the broad spectrum of our consumer base. We've leveraged our Better Balance programme to build a more gender balanced workforce and to close the gender pay gap. We are now strengthening our drive for a more diverse and inclusive culture with a new internal roadmap 'Live without labels'. 
As part of creating the best work environment for our employees, we've rolled out an updated Group Health and Safety policy, 'Taking care of each other', based on the key priorities of culture, leadership and performance.
Outside our organisation, we are committed to sharing our knowledge and to working with our partners to create shared values in our supply chain, ensuring our activities are safe, respectful and responsible. We have also launched a free 'Bar World of Tomorrow' training course in partnership with the Trash collective and the Sustainable Restaurant Association to help develop more sustainable bartending practices.
Our commitments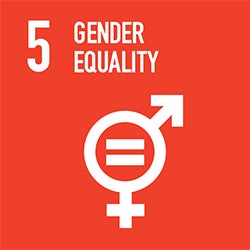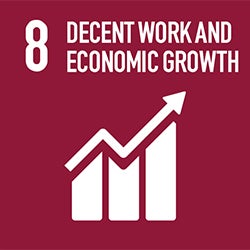 Increase diversity and fairness for all our people and empower people across our supply chain.

Action

We will ensure equal gender pay across the business by 2022.

Action

Our top management team will be gender balanced by 2030.

Develop our employees to maintain, adapt and improve their employability for the future, giving them security in relation to an evolving marketplace.

Action

100% of employees will have received future-fit training at least every three years to develop new skills by 2030.

Strive to eliminate occupational accidents, hazards, and diseases for all our employees and contractors, and to be the 'best in class' in the Wines and Spirits industry.

Action

Targeting zero Lost Time Accidents by 2025

Shape a strategic approach to human rights based on identified salient risks and opportunities across our value chain.

Action

Align with UN Guiding Principles on Human rights including Human Rights Due Diligence across all operations by 2025.

Audit our direct suppliers to address their social and environmental risks.

Action

No lack of mitigation plans for high or medium risks for our direct suppliers by 2025.

Provide sustainable and responsible tools and support for our on-trade partners, focused around the five Rs: Reduce, Reuse, Recycle, Respect, Rethink.

Action

We will train 10,000 bartenders on the bar world of tomorrow to host consumers in a more sustainable and responsible way by 2030.