Engaging our people on pressing issues that are fundamental to our business remains a priority for us. With a global community of 18,500 people our business is a fertile ground to generate ideas that can improve sustainability, and so, our new employee engagement initiative The Good Challenge, aimed to harvest all those fledgling ideas brewing across the globe.
Ideas from within
Since 2009 our people have passionately contributed to our Sustainability & Responsibility (S&R) roadmap through Responsib'All Day – a day each year where our whole business is devoted to S&R. The global pandemic has kept us physically apart but true to our vision as Créateurs de Convivialité we've come up with new ways to harness our natural spirit.
The Good Challenge was launched in February 2021 to build on the last decade of action around S&R while keeping our colleagues safe during the pandemic. It has always been our people that bring our S&R roadmap to life across the business and the Good Challenge aimed to reinvigorate this passion and commitment. Everyone at Pernod Ricard was invited to create and fertilise ideas aligned with our S&R roadmap to make a positive impact on our business and the environment.
Turbo-charged ideas
An influx of more than 700 ideas came from every corner of the globe, pinpointing many areas of our business, from grain to glass, where we can take more action, however big or small. The Trash Hunter Game is one idea that has already been implemented by the Pernod Ricard Ukraine team.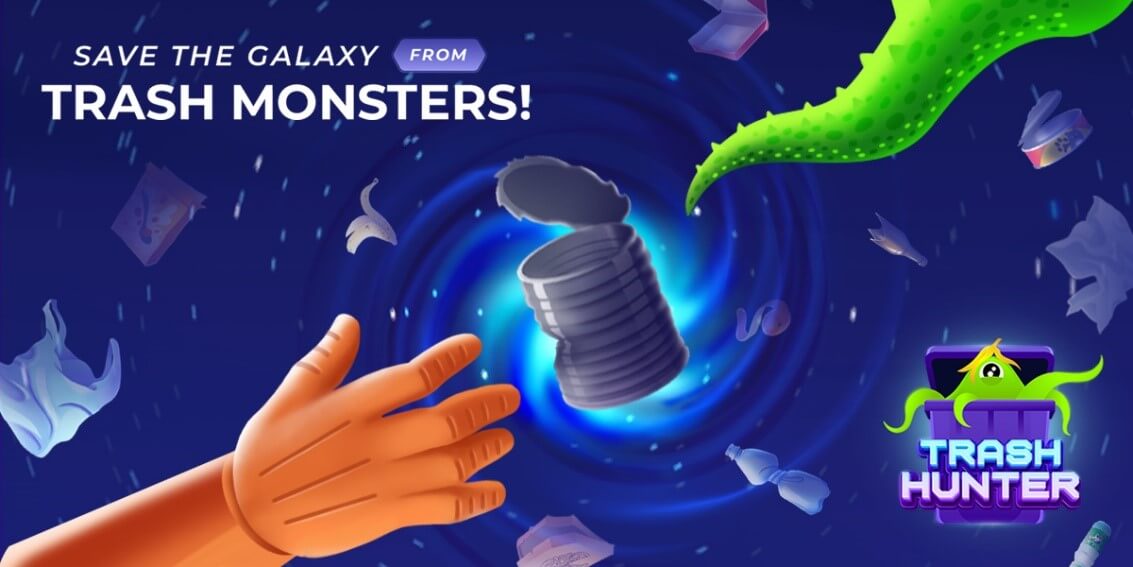 Together with a partner organization, "No Waste Ukraine", they set out to make eco-education on the sorting and recycling of waste, more fun and engaging by developing an online game called Trash Hunter. In this game, the player hunts for trash to recycle and is confronted by cosmic waste-monsters that are also on the quest for the same trash. Every mission includes an educational module where players learn about the different types of waste and how they can be recycled. From its first launch on social media in September to November 2021, the game was played by 8,000 users aged 13-35 years. It received great media coverage and very positive feedback from users on social media. Moreover, at the beginning of December, the UN Global Compact recognized Pernod Ricard Ukraine's Trash Hunter as one of the best social projects in Ukraine in 2021 for its contribution towards the Sustainable Developments Goals. 
It's our employees who help us understand how we can best serve society, through their connections with their local markets and ecosystems. The success of the challenge is proof that S&R engagement is turbo-charged when it comes from within, not from above.
The competition was tough and affiliates in each region pored over local submissions, like this one, and nominated their regional winners. Each of the regional winners were invited to go on to compete for the accolade of global winner. 
Global winners
The shortlisted ideas all had a demonstrable positive impact in one, or more, of the four S&R pillars that form our roadmap, Good Times from a Good Place. The global shortlist included ideas such as eco-design packaging for premium products, tactile labelling for the visually impaired, fighting soil erosion in vineyards, and supporting the sustainable transition of hospitality venues.
The overall winners from The Absolut Company proposed an ambitious plan to capture and store some of the remaining carbon emissions in their supply chain. This idea is firmly rooted in our Circular Making pillar and, when implemented, it will help us further reduce our carbon footprint.
Thinking laterally
The Good Challenge encouraged our people to think laterally about our S&R roadmap and generate ideas that go even further than our current commitments. Importantly, our people have been instrumental in our continuing contribution, as a business, to tackle some of the key environmental issues facing this generation.
Tags
On the same topic
Pernod Ricard training program leads to new community of bartending changemakers

The Bar World of Tomorrow training program is creating momentum in bartending communities worldwide and ushering in a new community of sustainability-minded bartenders.

Read more

Responsib'All Day – A day of action for S&R

Launched in 2011, Responsib'All day reflects the long-term engagement by Pernod Ricard to its terroirs, partners and people. Each year, in all our affiliates across the world, our employees stop their work for a day to dedicate themselves completely to one of the four pillars of the 2030 S&R Roadmap "Good Times From a Good Place".

Read more

Pernod Ricard extends paternity leave to two months across all its entities in France

Read more