Terroir means land or soil in French, the birthplace from which all our products take their character from. We are very proud that our brands are so deeply rooted in their countries of origin and play such an important role in the local communities where they are created.
We source our natural ingredients from over 250,000 hectares of land across the globe, so we are committed to nurturing every terroir and its biodiversity.
What we are doing
Our core business is inextricably linked to nature and well-functioning ecosystems. We produce and source over 100 ingredients from more than 65 countries to create our iconic brands, including key ingredients (wheat, barley, cane, beet, grapes, agave) and other flavouring ingredients that give our products their unique taste (coffee, coconut, star anise, juniper, orange, gentian…). 
In order to strengthen our agricultural supply chains, we've mapped our priority terroirs so that we know where all our ingredients come from and can identify pressing sustainability risks and opportunities. In parallel, we have also developed Sustainable Agriculture Key Principles which we are implementing across the business to ensure 100% of our key raw materials are eventually certified sustainable.
We are now working with our farmers and partners to develop sustainable and regenerative agricultural practices within our own vineyards and beyond to help with carbon sequestration, biodiversity enhancement and community empowerment.
Pernod Ricard partners with the IUCN
Pernod Ricard is proud to become the first company to support the IUCN's "Agriculture and Land Health Initiative", a new initiative for sustainable agriculture.
Our Commitments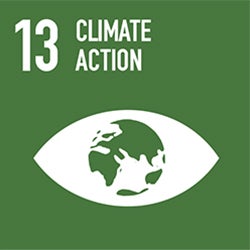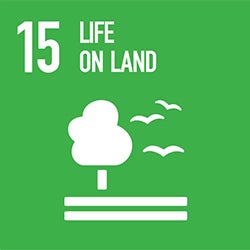 Projects dedicated to preserving existing natural ecosystems everywhere we operate and distribute our brands.

Action

100% of direct affiliates to have a strategic biodiversity project addressing the most pressing local issues by 2030.

Pilot local models for regenerative farming systems, capturing more carbon in soils, in our vineyards to be shared with the wine industry.

Action

Regenerative agriculture pilot schemes within owned vineyards in 8 wine regions by 2025.

Action

Partner with over 5,000 farmers to share knowledge on regenerative agriculture by 2030.

Identify and map the origins of agricultural raw materials and any social and environmental issues in the local environment where they are grown.

Action

100% of agricultural raw materials mapped and risk-assessed by 2022.

Reducing carbon emissions caused by our supply chains (raw materials, packaging, logistics).

Action

Reduce carbon footprint of agricultural raw materials to contribute to our overall Scope 3 target (50% intensity reduction by 2030).

Key agricultural raw materials sourced according to selected sustainability standards.

Action

100% certification of our key* raw materials.

*Covers cereals and malted cereals, grapes and wines, agave, cane and beet products, and 5 key flavouring ingredients.

Take action on the most pressing agricultural sustainability issues as identified in the risk mapping in each terroir where their key raw materials are sourced.

Action

100% of key raw materials covered by projects addressing pressing sustainability issues by 2030.