Wyborowa rozszerza swoje portfolio o nowe, zaskakujące warianty smakowe. Każdy z nich podkreśla inny "party mood" i ma szansę idealnie wpasować się w styl imprez - tak różnorodnych jak same smaki. Jest to element najnowszej kampanii wizerunkowej marki Wyborowa.
"Wyłącz spinę, włącz Tryb Spotkań" to kampania, w której Wyborowa odrzuca sztuczny świat wystylizowanych imprez, który kojarzymy z reklam telewizyjnych i social mediów. W kontrze zaprasza na spotkania bez spiny, które sprawiają, że czujemy się naturalnie i swobodnie. Spontanicznym imprezom bez filtra towarzyszyć będą zupełnie nowe smaki.
Nowości zostały stworzone zarówno do miksowania w koktajlach, jak i picia w shotach. Do wyboru mamy wariant Wild z czarną porzeczką, Cheerful o smaku wiśni, śliwkowy Jazzy, gruszkowy Funky, Sunny z mango i miechunką oraz Fresh z limonką i miętą. Każdy z nich nadaje ton i charakter kreacjom, buduje skojarzenia nazwy i etykiety butelki z różnorodnymi kontekstami imprez. Motywów i smaków jest tak wiele, że każdy znajdzie produkt idealnie dopasowany do swojego charakteru.
Śliwkowy Jazzy podkreśli spontaniczny i nieprzewidywalny charakter szalonych spotkań, orzeźwiający Sunny o smaku mango i miechunki będzie idealnym wyborem na imprezę w ogrodzie i popijanie koktajli przy zachodzie słońca, a Wild z czarną porzeczką wyzwoli dzikość na przykład podczas szalonych imprez w środku lasu.
Kampania promującą nowe warianty smakowe marki Wyborowa stawia na unikalny w tej kategorii nowoczesny design i nieoczywiste połączenia smakowe, które zadowolą nie tylko odważnych poszukiwaczy nowości, ale też bardziej konserwatywnych miłośników klasycznych smaków.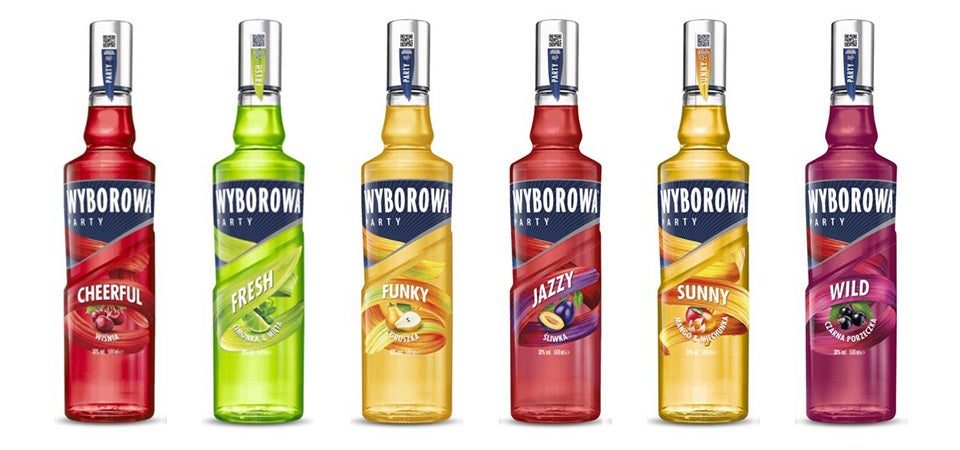 Nowości dostępne są w butelkach o pojemności 500 ml.
Za koncepcję i egzekucję kampanii odpowiada VMLY&R Polska a za produkcję video Papaya Films. Agencja CAPE MORRIS zajmuje się obsługą PR kampanii.
Judyta Głuszak
CAPE MORRIS
E-mail: j.gluszak@capemorris.com
Tel.: +48 507163866