Desmond's legacy for Beefeater will be celebrated by a new role that will ensure his watchful eye remains on The World's Most Awarded Gin [1]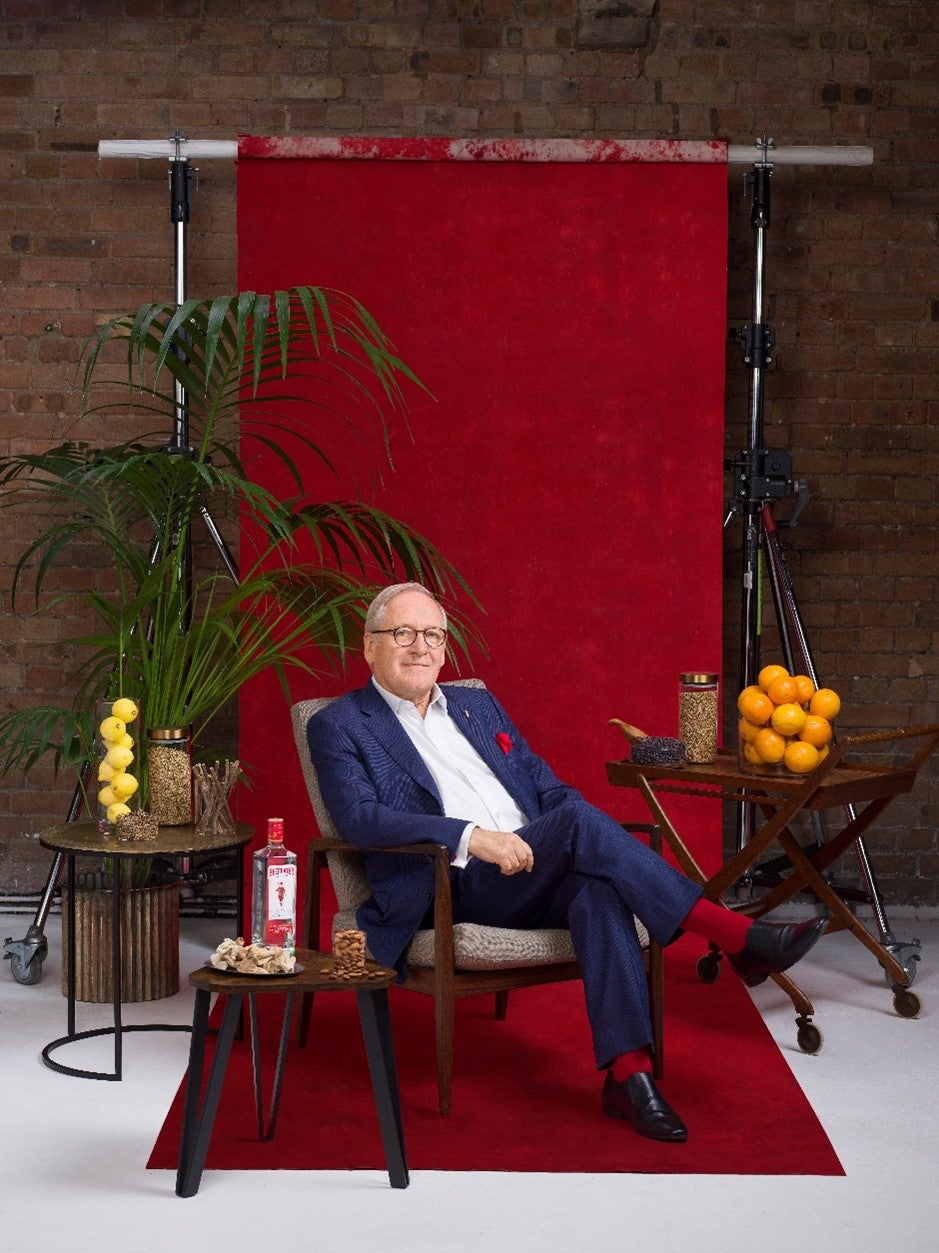 Desmond Payne MBE, Master Distiller for The World's Most Awarded Gin1, will become the first-ever Master Distiller Emeritus for Beefeater in January. After an unrivalled 55-year career in gin making, Desmond will take a step back from day-to-day production responsibilities and instead focus his efforts on the projects he enjoys most, such as judging international gin competitions and hosting VIP experiences for the brand.  
Desmond will hand over responsibility for the worldwide production of Beefeater Gin to a new, yet-to-be-announced, Head Distiller. This role will be supported by Desmond's loyal distillery team including stillmen and long-term partners, William, Keith, Dave, Jackie and James, who have learnt their craft under Desmond's expert guidance.
Murielle Dessenis, Global Brand Director for Beefeater, comments: "This new title bestowed upon Desmond is a testament to his unique and immense contribution to Beefeater and the wider drinks industry. This is the first time in the brand's history there has ever been a Master Distiller Emeritus and this title has been granted as a tribute to Desmond's lifetime service. Beefeater is still The World's Most Awarded Gin1 because Demond has been a once-in-a-lifetime custodian of its quality, heritage and unchanged recipe inherited from James Burrough all those years ago. Thank you Desmond."
Desmond Payne, Master Distiller for Beefeater, comments: "My whole career, but particularly at Beefeater, has been a great privilege. I have travelled the world, enjoyed a Gibson or Martini in some of the world's best bars and most importantly, met people who are the very best at what they do. Beefeater has always been known for innovation and I am grateful this new chapter will allow me to keep a watchful eye on what this new era has in store. Beefeater really is a remarkable gin, made by hugely talented people, in the best city in the world - London."
Desmond's legacy is truly unparraleled with a suite of awards and accolades to his name. Most impressively, and perhaps the most widely known, is his MBE bestowed upon him by the late Queen Elizabeth II – presented by Prince William, the now Prince of Wales. In 2022, a suprise honour was bestowed by The Body of Yeoman Warders at the Tower of London, who made Desmond the second Honorary Yeoman Warder in history due to the special relationship he has cultivated over the years. Other accolades include: being inducted in The Gin Guild Hall of Fame in 2020, scooping the IWSC's Lifetime Achievement Award in 2016 and The Gin Guild's Lifetime Achievement Award in 2015.
Having started his career in the wine cellars at Harrods, Desmond was introduced to spirits after joining Seager Evans in 1967 – an encounter which kickstarted a career in gin that has so far spanned seven decades. After spending 25 years in charge of production at Plymouth Gin, Desmond joined Beefeater in 1995, the start of 27 years with the brand, and was named Master Distiller in 2008. Since then, he has overseen the creation of new expressions such as: Beefeater 24, Burrough's Reserve Editions 1 and 2, Beefeater Winter Edition, Beefeater Summer Edition, Beefeater London Market, Beefeater London Garden, Beefeater Monday's Gin and Beefeater Botanics.
To coincide with this announcement, Desmond is bringing back a classic expression from the archives: Beefeater Crown Jewel, the pinnacle of the brand's London Dry Gin porfolio. Inspired by the iconic jewels housed in the Tower of London, this modern re-imagining of a rare gem embodies London's timeless spirit. Having previously been available as a limited-edition over 10 years ago, Beefeater's
Crown Jewel liquid is treasured by bartenders worldwide and is an elevated version of Beefeater's iconic London Dry Gin recipe with a boldly heightened 50% ABV. This strength captures the additional citrus notes from grapefruit peel, which is added to Beefeater's iconic nine botanical recipe. Beefeater Crown Jewel is now available in 16 countries.