On this day, the shareholders of Pernod Ricard have held their Annual Shareholders' Meeting chaired by Mr Alexandre Ricard, Chairman & CEO, in order to approve, in particular, the consolidated and parent company financial statements of Pernod Ricard SA for the year ended 30 June 2023. All the resolutions have been adopted, in particular:
Annual dividend:

€4.70 per share:

 an interim dividend payment of €2.06 per share having been paid on July 7, 2023, the balance,

i.e

. €2.64 per share, will be detached on November 24, 2023 (with a record date of November 27, 2023) and paid on November 28, 2023;

Renewal of the directorships of Ms Kory Sorenson and Mr Philippe Petitcolin and appointment of Mr Max Koeune as Director

(their respective biographies are attached to this press release) ;

Appointment of Kory Sorenson as Chair of the Compensation Committee and member of the Audit Committee and appointment of Philippe Petitcolin as Chair of the Audit Committee and member of the Strategic Committee

;

Approval, on the one hand, of the components of the compensation paid or granted to Mr Alexandre Ricard, Chairman & CEO, for the 2022/23 financial year and, on the other hand, of the compensation policy items applicable to him for the 2023/24 financial year ;

Renewal of the term of office of Deloitte as Statutory Auditors.
A summary table of the Board Committees, as composed after today's General Meeting, is attached hereto.
Biographies
Kory Sorenson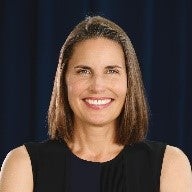 Kory Sorenson is a British citizen born in the United States. Her executive career was in finance, with a strong focus on capital and risk management. She holds a D.E.S.S. from the Institut d'Études Politiques de Paris, a Master in Applied Economics from the University of Paris Dauphine and a B.A. from the American University, Washington, D.C. in Political Science and Econometrics. She has also followed executive programmes from Harvard Business School (2013), INSEAD (2016) and Stanford Graduate School of Business (2020). Kory Sorenson held the position of Managing Director, Head of Insurance Capital Markets at Barclays Capital in London, where her team developed ground breaking capital management transactions and executed, securitisation, M&A, equity, hybrid capital and hedging transactions for major European insurers. Prior to that, she headed the insurance capital markets team at Credit Suisse and the financial institutions debt capital markets team for Lehman Brothers in Germany, Austria and Holland. She began her career in investment banking at Morgan Stanley and in finance at Total.
Kory Sorenson is currently a director and Chair of the Audit and Sustainability Committees at SGS SA (listed in Switzerland), a member of the Supervisory Board of Bank Gutmann, a private bank in Vienna, a member of the Board of Partners of Comgest in Paris, and the Chair of the Audit and Risk Committees of Premium Credit Limited and The AA Limited in the UK.
Kory Sorenson has been a Director of Pernod Ricard since 2015.
Philippe Petitcolin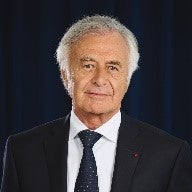 Having held various positions within Europrim, Filotex (an affiliate of Alcatel-Alstom) and Labinal (now Safran Electrical & Power), Philippe Petitcolin joined Snecma (now Safran Aircraft Engines) in 2006 as Chairman and Chief Executive Officer. From 2011 to 2013, he served as Chief Executive Officer for Safran's defence and security operations as well as Chairman and Chief Executive Officer of Safran Electronics & Defense. Between July 2013 and December 2014, Philippe Petitcolin was Chairman and Chief Executive Officer of Safran Identity & Security and Chairman of the Board of Directors of Safran Electronics & Defense. From December 2014 to July 2015, he was Chairman of Safran Identity & Security.
On 23 April 2015, Philippe Petitcolin was appointed a Director of Safran by the Shareholders' Meeting and Chief Executive Officer by the Board of Directors. On the same date, he became a member of the Board of the Aerospace, Security and Defence Industries Association of Europe (ASD). In July 2015, he became Vice Chairman of Gifas (French Aerospace Industries Association). In 2015, he was also appointed to the Board of Belcan Corporation, an engineering services provider, and has been a Director of EDF since May 2019.
Philippe Petitcolin served as Chief Executive Officer of Safran until 31 December 2020.
In March 2021, he was appointed Chairman of the Franco-German defence company KNDS.
Philippe Petitcolin has been a Director of Pernod Ricard since 2019.
Max Koeune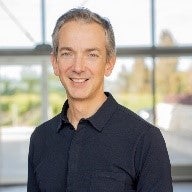 After graduating from the École Supérieure de Commerce de Paris (ESCP Europe), Max Koeune began his career in 1995 with Baring Brothers, where he was an M&A specialist. He joined the Danone Group in 1998 in the Corporate Development team and in 2005 became Finance Director of Bonafont, Danone's bottled water affiliate in Mexico. In 2008, he was appointed Finance Vice President of the Americas Beverages division at Danone, before becoming Group Head of Corporate Development in 2009, a position he served in until 2012. In January 2013, he joined the Canadian group McCain Foods Limited as Chief Financial Officer, and in 2017 became President & CEO, his current position.
The Annual Shareholders' Meeting was broadcasted live and can now be viewed in both French and English on the http://pernod-ricard.com website.
Shareholders' agenda: Thursday 15 February 2024 - Half-year 2023/24 sales & results
About pernod ricard
Pernod Ricard is a worldwide leader in the spirits and wine industry, blending traditional craftsmanship, state-of-the-art brand development, and global distribution technologies. Our prestigious portfolio of premium to luxury brands includes Absolut vodka, Ricard pastis, Ballantine's, Chivas Regal, Royal Salute, and The Glenlivet Scotch whiskies, Jameson Irish whiskey, Martell cognac, Havana Club rum, Beefeater gin, Malibu liqueur and Mumm and Perrier-Jouët champagnes. Our mission is to ensure the long-term growth of our brands with full respect for people and the environment, while empowering our employees around the world to be ambassadors of our purposeful, inclusive and responsible culture of authentic conviviality. Pernod Ricard's consolidated sales amounted to € 12,137 million in fiscal year FY23.
Pernod Ricard is listed on Euronext (Ticker: RI; ISIN Code:FR0000120693) and is part of the CAC 40 and Eurostoxx 50 indices