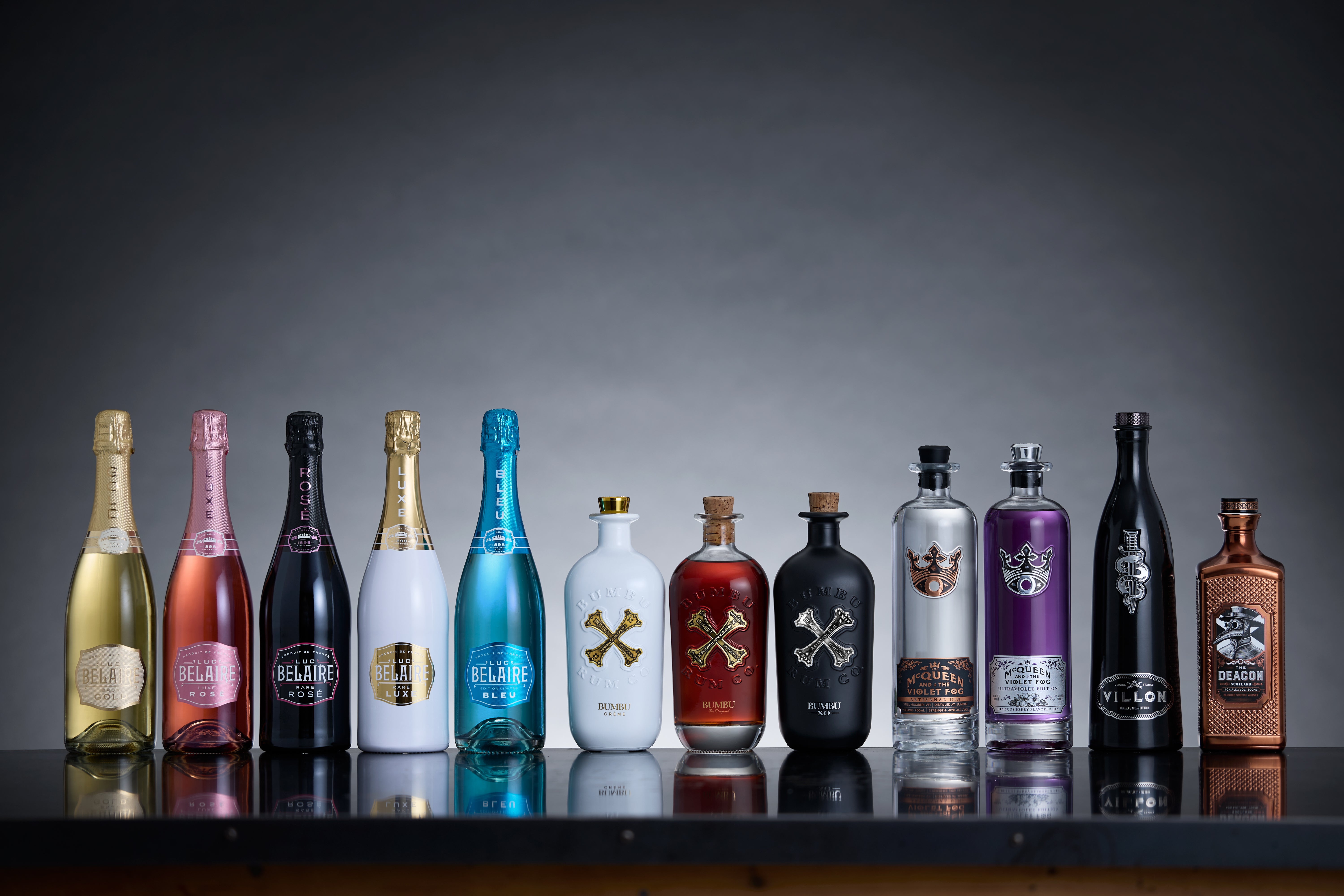 Pernod Ricard UK today announces that it will commence the distribution of Sovereign Brands' super premium portfolio of wine and spirits, including Luc Belaire, Bumbu Rum, McQueen & The Violet Fog and Villon, effective 1 July 2023.
Distribution is formally transferring to Pernod Ricard UK from Amber Beverage as part of a long-term partnership initiated between Sovereign Brands and Pernod Ricard in September 2021.
The developing collaboration between the two premium suppliers will see Pernod Ricard utilise its extensive distribution network, deep market knowledge, and unparalleled expertise to unlock new growth opportunities for Sovereign's wine and spirits brands in the UK. In addition, a consolidated marketing drive will create new brand experiences for fans and facilitate new brand launches – one of which will be The Deacon, a premium blended Scotch Whisky crafted from hand-selected drams from the Islay and Speyside regions of Scotland. The Deacon is the first jointly developed brand between Pernod Ricard and Sovereign Brands and is due to hit shelves in the UK in July this year, following a global announcement in February.
Ian Peart, Commercial Director at Pernod Ricard UK commented: "We are excited to introduce Sovereign Brands' inspiring portfolio to our network and drive its growth across the UK. This move aligns with our unwavering commitment to offer consumers the highest quality and most diverse selection of products."
Brett Berish, a founder and CEO of Sovereign Brands stated, "I'm looking forward to this next step in our collaboration with Pernod Ricard, working with them on the sales, marketing and distribution of our brands in the UK, including our newest brand, The Deacon – an exceptional blended Scotch. Pernod Ricard will undoubtedly elevate the distribution of our iconic portfolio."