They've climbed the highest mountains, descended deep into the earth's crust but this year's hunt for the Species Rara involved a far shorter expedition, the forest at the end of the garden.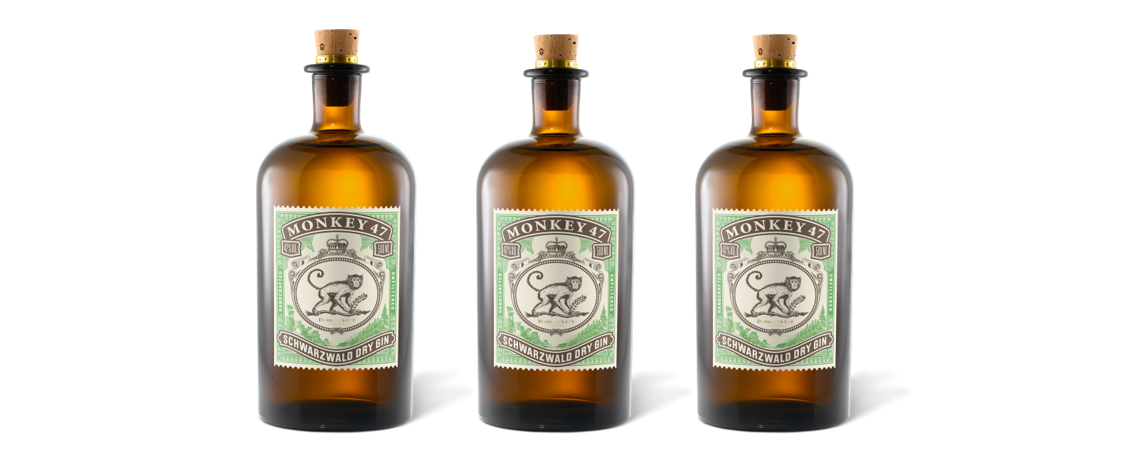 Monkey 47's annual quest to discover the perfect 48th ingredient for its highly collectable and desired Distiller's Cut limited-editon saw it lured into a familiar landscape, non-other than the Black Forest. Some of the  best things are right there under your nose, and this year's Species Rara was found in the wooded expanse just beyond the distillery gates. Galium odoratum (Woodruff or in German Waldmeister) is a member of the Bedstraw (Rebiacae) family that owes its unique, pungent aroma to the coumarin it contains. Woodruff plants, which prefer nutrient-rich soil and a shady spot to grow, can be found in the woods from mid-April. Their small, white buds start blossoming in early May and bristle-covered fruits form around the beginning of September.
To obtain the characteristic flavour of coumarin, Woodruff leaves are dried for several weeks. Woodruff actually only contains a precursor of this fragrant substance, which is only released by enzymes when the plant is ground up or left to wild. Luckily, the granary at 24 Hofe is a dry, shaded place that's ideal for getting the moisture out of the leaves before they're added to the traditional Monkey 47 macerate. Due to the concentration of essential oils involved, striking the perfect balance in the amounts used is critical in order to blend in this intoxicating interplay of aromas and achieve the most harmonious overall composition possible.
Staying true to Monkey 47's collectable and sophisticated bottle, which reflects the brand's constant pursuit of quality and rich heritage, this time the label is bright green taking inspiration from the Waldmeister's lively green leaves. The giftbox is created with sustainable FSC paper and its design unites Monkey 47's legendary wallpaper and the new unique label colourway in a refined understated manner.
Alexander Stein, Founder of Monkey 47 comments: "Now in it's 12th year, this renowned cult classic continues to set the hearts of bartenders and gin enthusiasts around the world racing. This year's Distiller's Cut is proof that good things really can be found right before your eyes. At the Black Forest Distillery, one of the experiences we're really proud to offer guests is an exploration of the amazing ingredients that can be sourced within 47km of the distillery – this year's Distiller's Cut is a homage to these hidden gems, and further proof of how we leave no stone unturned when it comes to adventures of flavour."
Monkey 47 Distiller's Cut 2022 is a spicy and elegant Dry Gin that features delicate, almost ethereal top notes of cinnamon and vanilla against a backdrop of extraordinary density and complexity. It's a remarkable taste experience, and not only for those who appreciate the refined aroma of woodruff.
Monkey 47 Distiller's Cut 2022 will be available to buy via the Monkey47Kiosk.com and due to the limited number available, all those wishing to purchase an exclusive bottle will be entered into a raffle drawn on 14th October 2022. RRP: €79.95.