Marka Ballantine's zaprezentowała pierwsze efekty działań w ramach najnowszej odsłony kampanii Tak To Robię. Do sieci trafił teledysk do wspólnego utworu PRO8L3MU i Brodki. Zaledwie w tydzień wideo zyskało po-nad 2 miliony odsłon. Ten sukces to dopiero początek!
Najnowsza kampania Ballantine's to hołd dla wszystkich tych, którzy w świecie wszechobecnych presji społecznych nadal pozostają sobą. W tej misji marka postawiła na wyrazistych artystów, zapraszając do współpracy niepokorny rapowy duet PRO8L3M i Brodkę. W ramach projektu powstał teledysk, który w tydzień osiągnął ponad 2 miliony wyświetleń. "Żar" (Tak To Robię) nie znika z youtubowej karty "Na Czasie", a Ballantine's kontynuuje działania. Na oficjalnym profilu marki na Instagramie w formacie IgTV można obejrzeć trzy mini dokumenty autorstwa Filipa Skrońca, obrazujące kulisy powstania projektu. Filmy te, to opowieść o tym jak pozostać sobą w świecie, w którym każdy chce dla nas najlepiej, ale jak mówi Brodka
"…jedyną słuszną odpowiedzią na koniec dnia jest po prostu robić swoje".
To jednak nie koniec aktywności Ballantine's w ramach kampanii Tak To Robię. Działania będą kontynuowane do drugiej połowy 2021 roku. W kolejnym etapie marka szykuje między innymi aktywację konsumencką, działania z mediami oraz kolejny duży artystyczny projekt. Na kogo tym razem postawi? Z pewnością na osobowość, która tak samo jak PRO8LEM i Brodka zainspiruje odbiorców do działania w duchu "Stay True".
Teledysk do utworu "Żar" (Tak To Robię) można obejrzeć w serwisie YouTube pod tym linkiem. Video dokumentalne natomiast dostępne są na oficjalnym profilu marki na Instagramie w zakładce IgTV. Więcej informacji o kampanii na stronie www.taktorobie.net.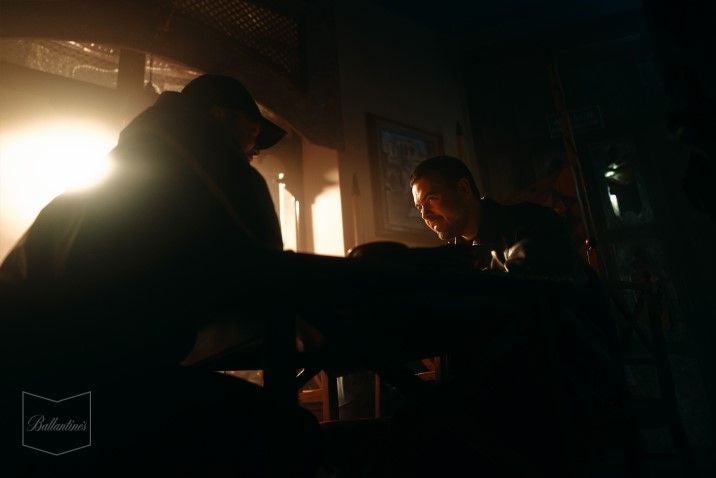 KONTAKT DLA MEDIÓW:
Anna Staszewska
anna.staszewska@pernod-ricard.com
Patrycja Bielańska 
p.bielanska@skillswarsaw.pl