Public affairs and lobbying
"For a firm like Pernod Ricard, it's a democratic imperative to contribute to the vitality of public debate worldwide on matters where the Group can speak with particular authority. That's why our Public Affairs staff is committed to providing national legislators with undisputed technical expertise. The aim is to educate them about our industry, analyse the impact of proposed laws and regulations on our business and promote solutions that are positive, proportional and effective." 

Jean Rodesch, Vice-President Government Affairs and Corporate Social Responsibility
All of our lobbying is conducted openly, transparently and ethically. Pernod Ricard actively participates in legislative and/or government deliberations, arguing for our positions and solutions on behalf of the industry and other stakeholders, both at the local and national level. We do this either through industry associations of which we are a member or directly, when an issue specifically affects the Group.
The Group's Corporate Affairs and CSR Director defines and oversees the deployment of our lobbying policy, ensuring at every stage that our practices are wholly aligned with our CSR commitments.
Each of our actions is based on three principles: compliance with current laws and regulations, transparency, and relations with legislatures.
All Pernod Ricard employees who engage in lobbying activities must:
•    Comply with the Pernod Ricard Charter
•    Comply with all local laws and regulations on lobbying, including any registration and reporting requirements
•    Comply with all relevant company policies, including the Pernod Ricard Group Anti-Bribery Policy, any similar local policy and any applicable gifts and hospitality policy
•    Integrate lobbying practices within CSR initiatives and ensure that all lobbying initiatives are consistent with the CSR commitments
•    Comply with the codes of conduct and legal and regulatory requirements applicable to the various institutions in which lobbying efforts are made
•    Ensure that they have all the necessary skills to allow them to fulfil their function
We undertake to:
•    Publish our position on key policy issues and legislative proposals that Pernod Ricard has communicated to policymakers
•    Publicly disclose our involvement in principle think tanks and associations of which we are a member
Pernod Ricard employees who engage in lobbying activities commit to using only reliable, verifiable and up-to-date information in support of our positions on policy matters or proposed legislation.
We've been a member of the French chapter of Transparency International for a number of years, and have signed a declaration that officially forms the basis of our lobbying practices.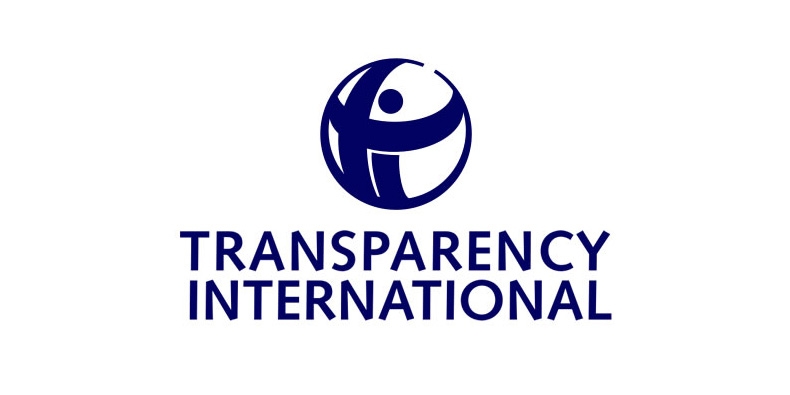 Our employees must:
•    Refrain from any attempt to obtain information or influence decisions by illegal means
•    Refrain from holding public office (national or European)
•    Refrain from employing current policymakers under consultancy agreements as well as getting involved with either political consultancies or industry groups who engage in practices Pernod Ricard would not allow for its own employees
•    Refrain from making donations in the name of Pernod Ricard or any of its affiliates to candidates for public office, individual politicians, political parties and other political organisations unless such donations are permitted by local law and have been made in accordance with our company's Anti-Bribery Policy
Our lobbying activities may be led by members of Pernod Ricard's Corporate Affairs team and/or any other authorised employee, trade organisations of which the Group is a member or, in exceptional cases, outside consultants.
 Our Corporate Affairs staff is structured so as to monitor that Pernod Ricard's lobbying efforts are consistent with its CSR commitments. The Group's Corporate Affairs and CSR Director defines and oversees the deployment of our lobbying policy. Its President and CEO is informed of the principal lobbying initiatives undertaken by the Group's various public affairs departments.
In France and Europe, the Group's lobbying expenses are posted on the websites of the political institutions that log such information. For the 2015-2016 fiscal year, those expenses stood at approximately €1 million. In France, through our membership in Transparency International – France, we are a signatory to a best practices guide for the reporting of parliamentary lobbying expenditures. And of course, we comply with all precepts to which we have formally subscribed.
Learn more about reporting parliamentary lobbying budgets here
In addition to complying with prevailing local laws, members of the Corporate Affairs staff are bound by professional rules and standards, such as the ethical charter of the Association Professionnelle des Responsables des Relations avec les Pouvoirs Publics in France, the code of conduct of the Society of European Affairs Professionals , and institutional codes such as the Code of Conduct of the EU Transparency Register.
Each year we conduct a Public Affairs seminar to demonstrate the integrity of our lobbying practices to our workforce. We have also instituted training in lobbying practices, including a module devoted to ethics in lobbying, designed in cooperation with Transparency International.
The Group has addressed issues relating to trade, alcohol and health, tax matters and communications.
In general, however, Pernod Ricard has not taken any specific positions other than those formally adopted and communicated by the trade associations to which we belong.
Pernod Ricard supports free and fair access to all markets and encourages the implementation of sensible policies. We believe that:
•    World Trade Organization (WTO) rules constitute an important reference in order to trade freely and without discrimination
•    Free trade is the best way of understanding and organising the Wine and Spirits sector: we support the main exchange facilitation and tariff liberalisation initiatives undertaken by the countries in which we operate
•    The Wine and Spirits sector should be properly regulated, with well-defined product categories that respect the specificities of the products' origins
•    The Wine and Spirits sector substantially contributes to the world economy, in terms of direct and indirect employment, revenue from excises and taxes, as well as opportunities for raw materials suppliers
Pernod Ricard respects the right of adults to choose whether or not to consume alcoholic beverages and supports efforts to promote moderate, responsible drinking and to reduce the damaging effects of irresponsible drinking. 
We support the WHO's global strategy aimed at reducing the harmful consumption of alcohol, and are committed to working with local, national and international stakeholders in order to combat alcohol abuse.
We believe that:
•    Governments, producers and other stakeholders should work together more closely to reduce the harmful consumption of alcohol, particularly the abuse of illegal and/or counterfeit alcohol. This accounts for a significant proportion of all alcoholic beverages consumed worldwide, particularly in many low- and middle-income countries
•    The Wine and Spirits sector has a role to play in reducing at-risk consumption of alcohol. We seek to play an active part in this
•    Alcohol consumption patterns are heavily influenced by cultural and religious factors
•    The effectiveness of initiatives designed to reduce the harmful consumption of alcohol should be scientifically tested before being rolled out
•    Cultural differences must be taken into account when targeting at-risk consumers and harmful behaviours
Most governments use VAT and custom and excise duties to generate revenue. Taxation and pricing policies on alcoholic beverages are often believed to be of use as a public health tool to influence consumption and reduce the harmful effects of excessive alcohol consumption. 
Contrary to popular belief, there is no proven link between a high level of taxation, a high price for the consumer and the overall consumption of alcohol, least of all on the harmful or excessive consumption of alcohol.
We believe that:
•    When governments levy excise taxes and duties, these must be at a reasonable rate and be applied fairly between beer, wine and spirits
•    Taxation on alcoholic beverages should not discriminate against imported products (notably spirits) nor be based on the nature of the product. Provisions on taxation must not contravene the rules of the World Trade Organization (WTO)
•    If full substitutability between categories is proven, there should be no discrimination between each
•    A high tax rate on alcoholic beverages leads to the development of the illegal, non-commercial alcohol trade with considerable health risks
At Pernod Ricard, we believe in the importance of the freedom to communicate and advertise, in accordance with professional ethical commitments and regulations.
We believe that:
•    Effective marketing cannot exist without respect for consumers and society in general
•    It's important to support high standards of self-regulation in our marketing activities throughout the world
•    Self-regulation standards are global and apply to all of our brands in all countries, even those in which regulations are non-existent or limited
•    Our service providers must comply with these standards
•    It's necessary to take into account complaints from consumers or other stakeholders if our marketing activities are believed not to be in line with our commitments
Pernod Ricard considers that there is a need to inform consumers. The Group has always advocated for a simple, flexible and transparent information to consumer, in line with its consumer centric approach. We have therefore voluntarily added on the back labels of our products:
•    Pregnancy logo advocating for no alcohol when pregnant,
•    Responsible website portal where your IP address determines which website you land on (local language….),
•    and the brand website in which nutritional information per typical serve (including calories and other main nutritional facts such as fat, saturates, carb, sugar and proteins appear.
We believe that an easily accessible; flexible and modern communication solution is the best method.